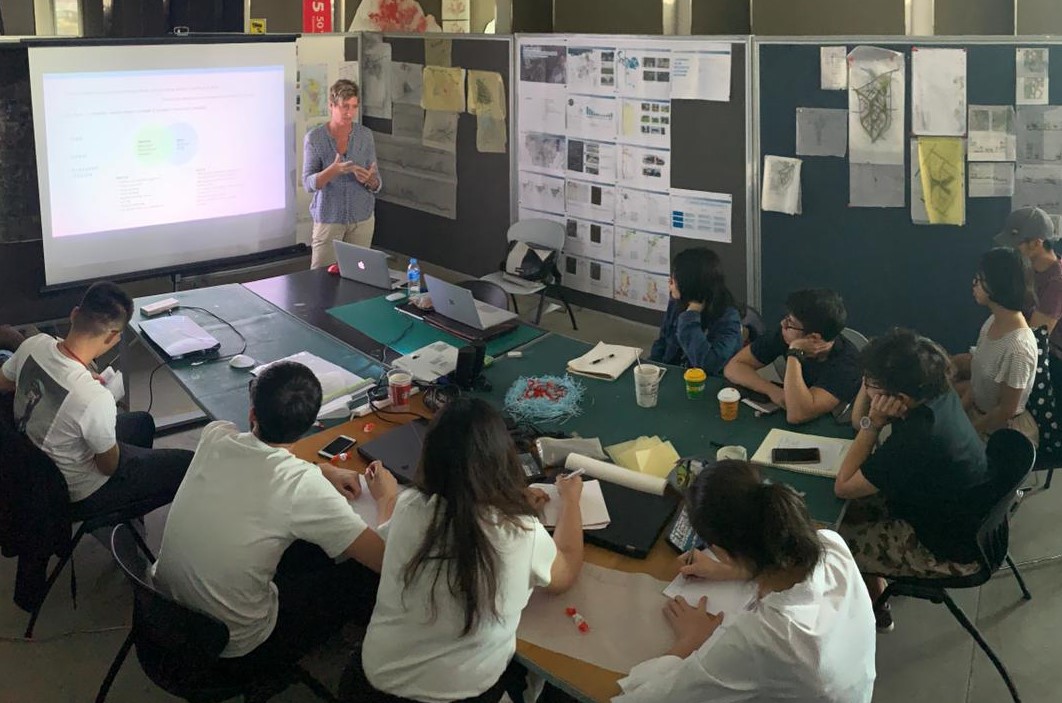 How can environmental education contribute to a masterplan and innovative landscape design?
April 2019
Professor Herbert Dreiseitl invited me recently to join the design studio he conducted for students of year two in the master course of landscape design at National University of Singapore (NUS).
Students worked on a masterplan in the municipality east of Jakarta to explore the role of landscape architecture integrating fragile environments and handling socio – economic challenges in the future development through forward-looking approaches.
They presented their comprehensive analysis of the area which focussed on communities and water sensitivity underlining current ecological, social and cultural qualities. Outcomes and conclusions guided their strategic thinking and were included in their masterplan concept.
This project was a very good opportunity to link the role of environmental education in advanced urban planning, which I shared in my presentation with the students. I gave insight how differently nature and urban green spaces are perceived by adults and children. I motivated critical thinking and encouraged students to integrate free play opportunities and outdoor-educational activities in their masterplan concepts and individual design proposals.
On their final crit-presentation on 25 April, students presented three impressive masterplan approaches including some inspiring ideas reflecting the role of environmental education in their landscape design.
The way in which urban landscapes and recreational spaces are designed should invite to experience the beauty of nature, encourage free play, informative learning and support environmental education.
In times of expanding cities, this can be an important contribution to keep residents, especially children and youth in touch with nature, to promote awareness and inspire environmental-friendly behaviour!