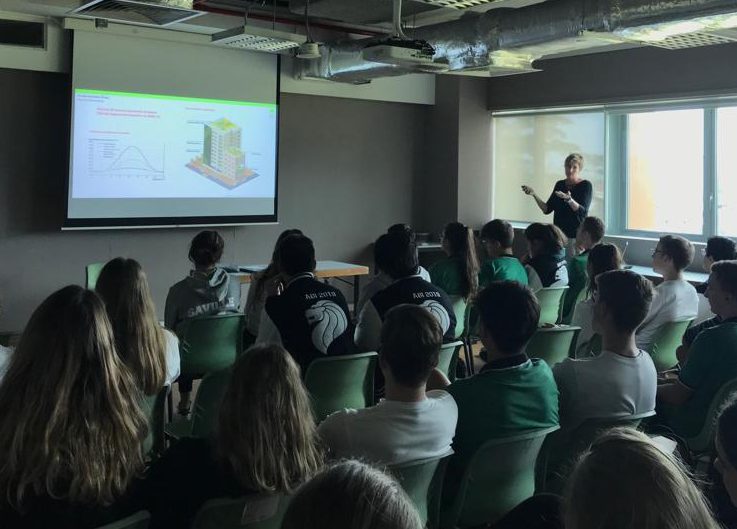 presentation: energy efficiency
Visit of grades 11 and 12 of the German European School Singapore (GESS)
Within the framework of expert discussions on the subject of geography, the topic of energy efficiency was to be illustrated for pupils using examples from Singapore.
In a lecture, I presented energy saving possibilities using the example of green buildings in Singapore. In view of increasing urbanization, associated heat islands and climate change, the students learned that Singapore supports increasingly green facades and green roofs.
After this presentation, the students will hopefully now walk through the city of Singapore with open and critical eyes and become aware of the positive and energy-saving effects of green buildings.